Slower Cooker Mixed Bean Chilli
Posted on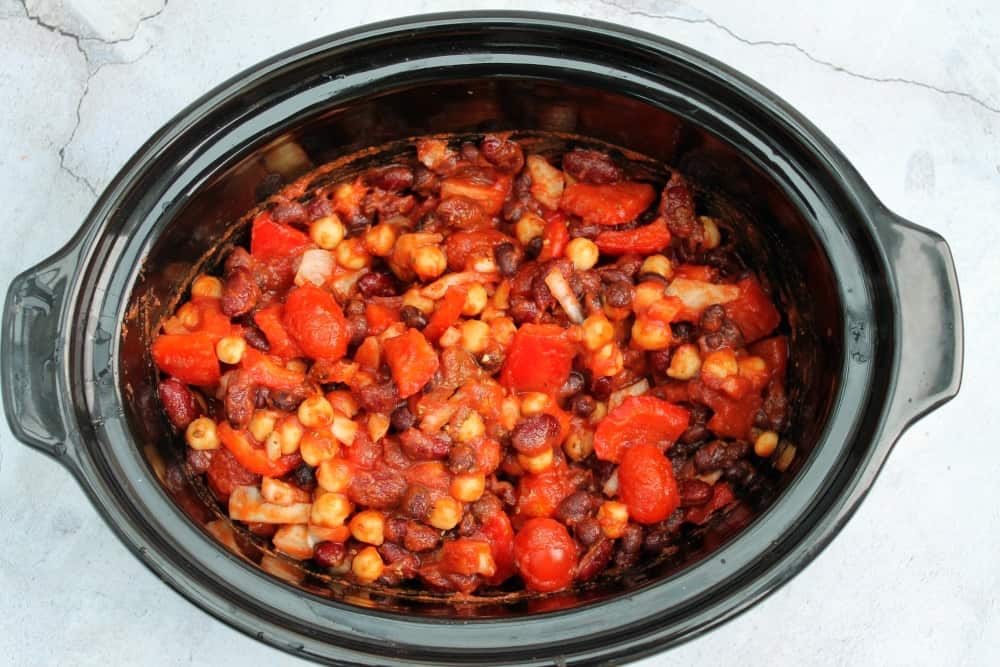 This is a super easy, super tasty meal to make that can be put in the slow cooker and cook whilst you are at work. When you get home all you have to do is add your rice to it and you have your tea sorted..it is most definitely a win win!
---
Ingredients
1 x 400g butter beans. 1 x 400g black beans
1 x 500g of passata 1 x clove of garlic
2 x tbsp tomato purée 1/2 onion
1 x red pepper Handful of baby plum tomatoes
Chilli powder 2 x tsp of cumin
1 x tsp of oregano
---
Method
Chop up the onion, pepper, garlic and tomatoes and place them into the bottom of the slow cooker.

Add the kidney beans in chilli sauce, and then drain and add all of your other beans into the slow cooker too.

Poor in 500g of passata and the 2 tbsp of tomato purée, 2 tsp of cumin, 1 tsp or oregano and chilli powder to your taste into the slower cooker.

Mix the contents together, place the lid on and leave to cook for 4-5 hours on high heat or 7-8 hours on low heat.

Serve with rice of pasta and add cheese onto if you would like.