Piri Piri Halloumi Burger with Mango Chutney Chickpea Salad
Posted on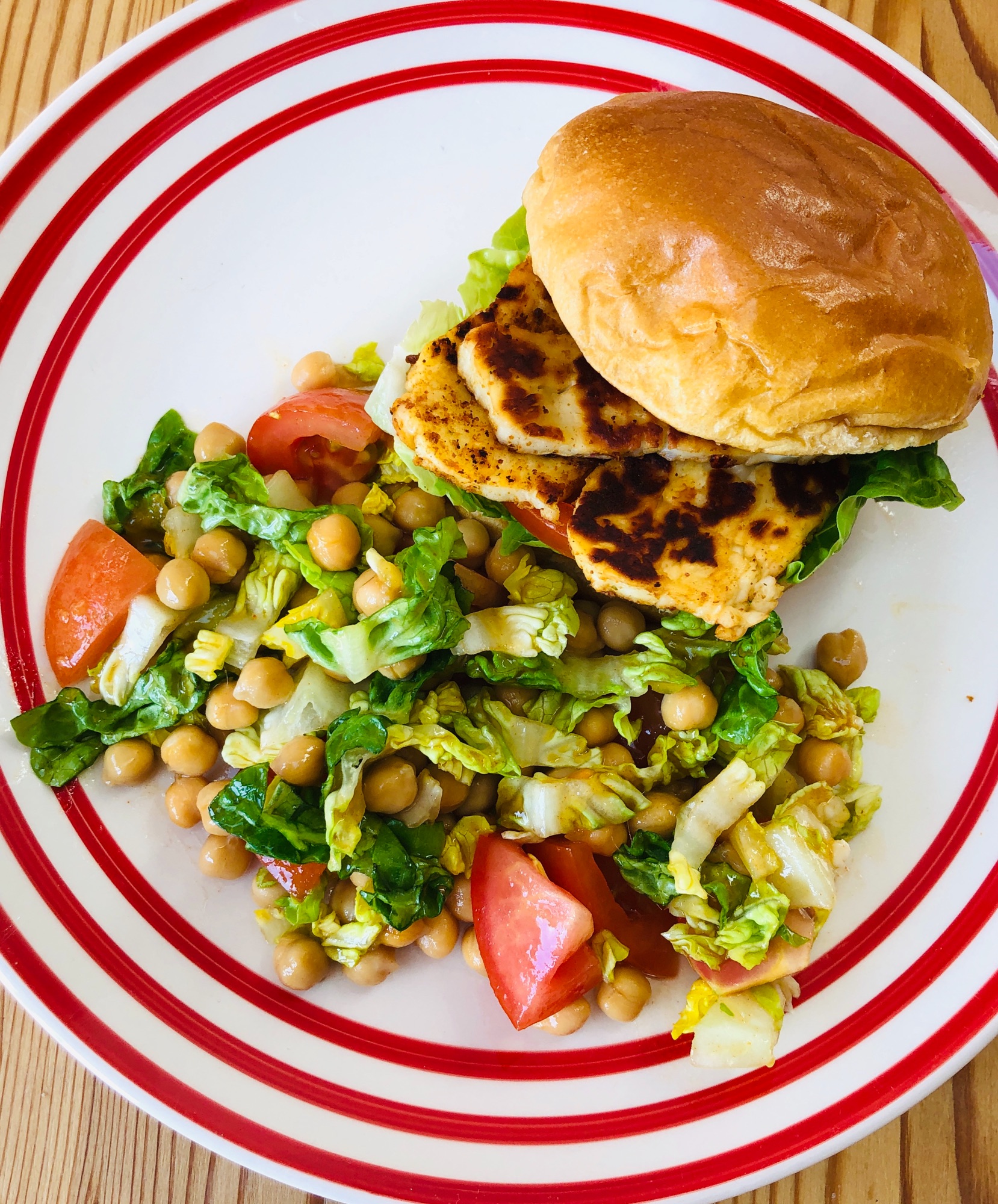 One of my favourite meals to make and eat! Super easy to make looks great and tastes even better!
---
Ingredients
225g Halloumi Burger Bun
1 xBaby Gem Lettuce. 1 x Vine tomato
2 tbsp Mango Chutney. 400g Chickpeas
Piri Piri seasoning
---
Method
Halve your burger buns and pop them in the pan, cut side down. Warm through until lightly golden and toasted.

while the buns are toasting cut your halloumi into slices. When the buns are done put some oil in the pan, add the halloumi and then add the Piri Piri seasoning. Cook until golden the turn over and repeat process on the other side.

once this is done. Take 2 leafs per person of your baby gem lettuce and 1 slice of tomato per person and set them aside.

Cut the reaming lettuce and tomato up and place in a mixing bowl.

drain and rinse the chickpeas and then add them to your salad bowl.

Add your mango chutney and mix into the salad.

make your burger by putting the lettuce leaves and sliced tomato on the base of your burger bun. Top with halloumi and pop the top on.

Place the burger on your plate then spoon the chickpea salad alongside.