Almond Butter Chocolate Rice Cakes
Posted on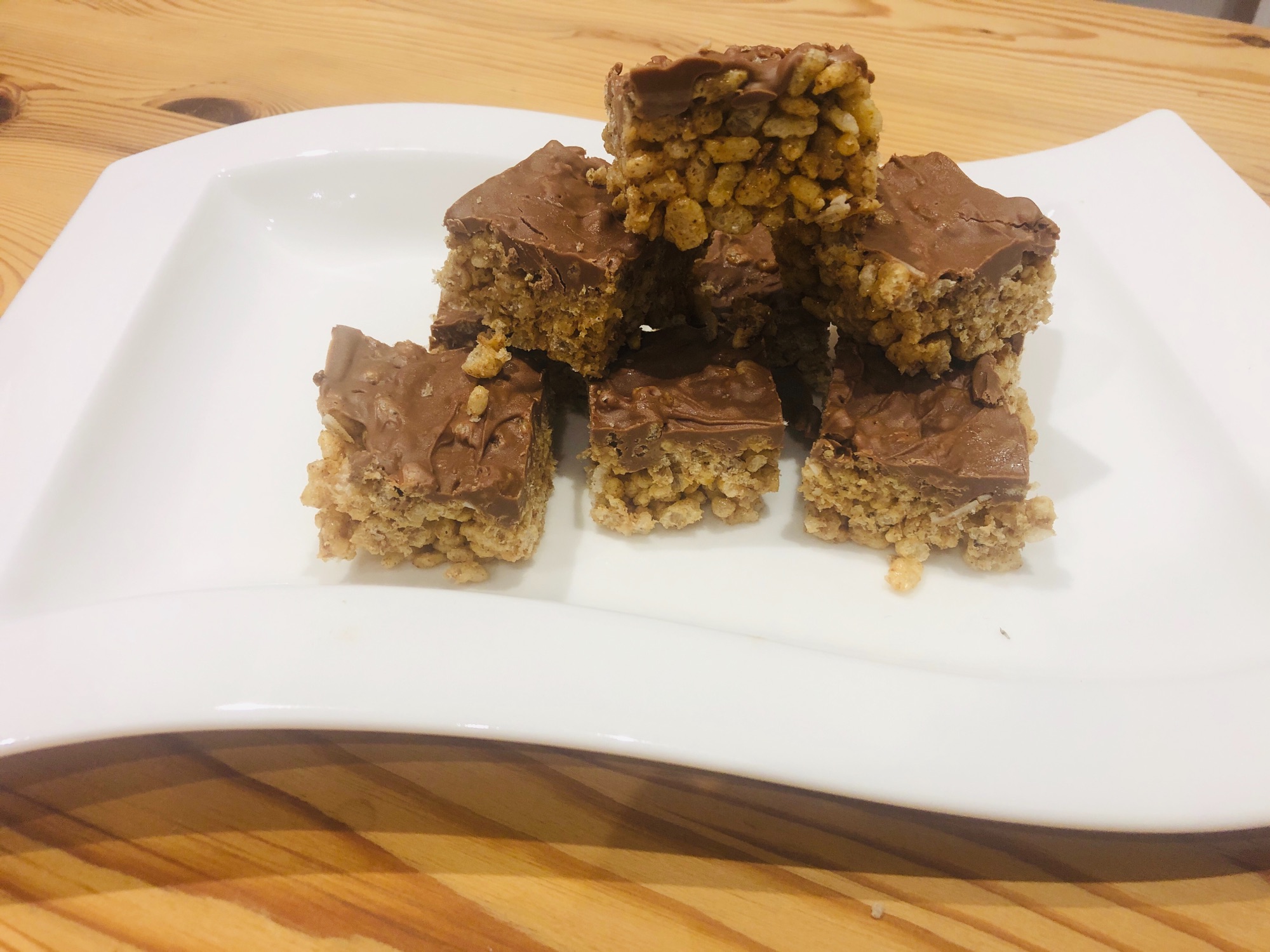 Do you need your chocolate fix? Why not try and make these almond butter chocolate rice cakes as yummy treat.
---
Ingredients
200g almond butter 100g puffed brown rice
2 TBSP of honey 2 TBSP coconut oil
100g toasted hazelnuts 100g toasted almond flakes
Topping
200g of milk or dark chocolate.
---
Method
Melt the almond butter, honey and coconut oil until smooth.

In a bowl mix the puffed rice, hazelnuts and almond flakes, then poor over the melted almond butter, honey and coconut oil. Combined until fully mixed and then place in a small 20com tray and pat down.

Melt the chocolate and poor over the top. Place in the freezer for 2 hours cut into squares and then keep them in the fridge.