5 Indgredients Pasta Pot
Posted on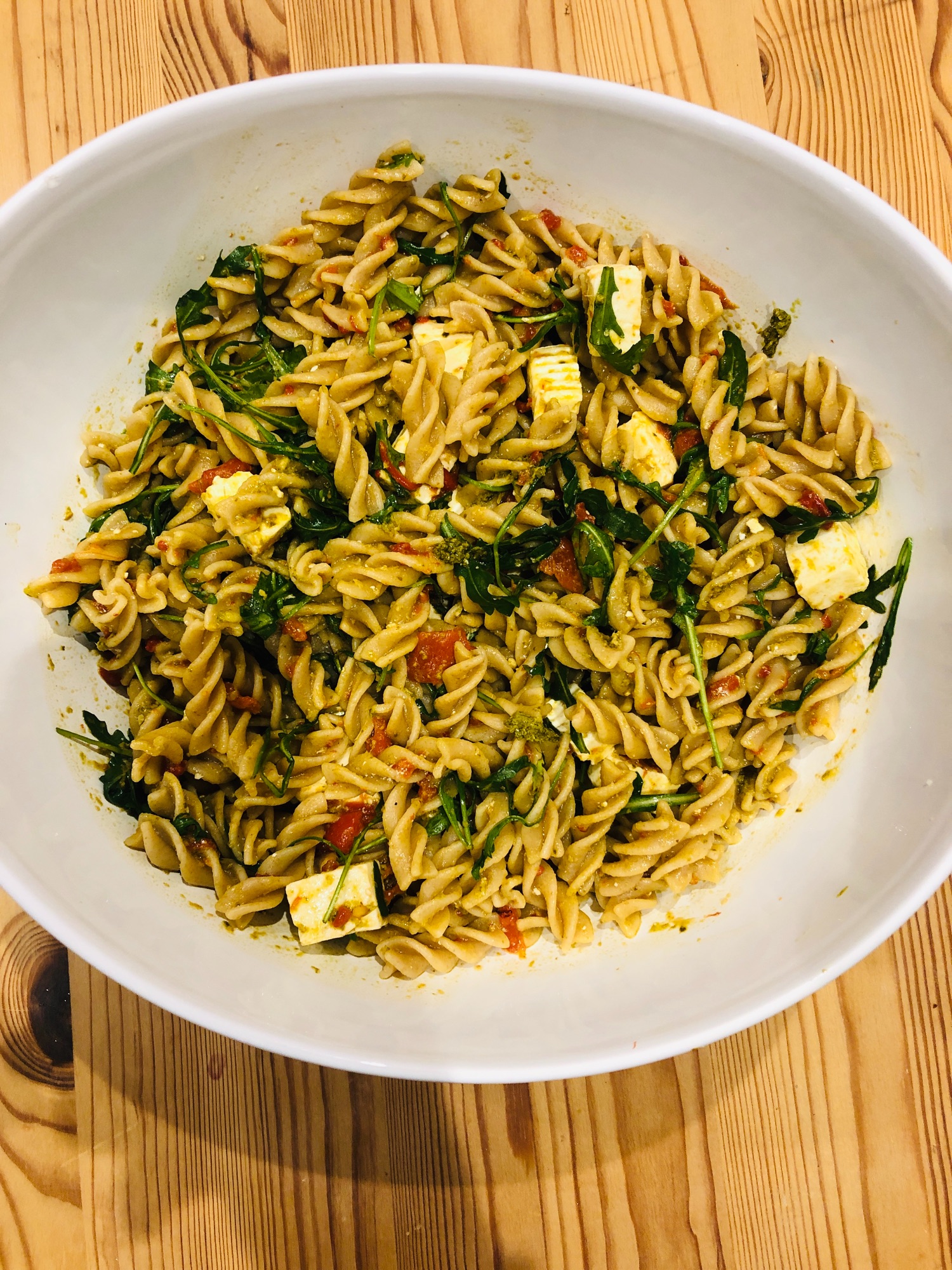 This 5 Ingredients Pasta Pot meal is not only tasty, but is one of the meals in #TeamPBFIT cook book and brilliant for lunches as it can be easily stored in the fridge for up to 3 days and just put into Tupperware the morning before you have it for lunch. Plus it is supper easy to make!
---
Ingredients
450g Brown pasta 3 roasted red peppers (drained and roughly chopped)
2 tbsp Green pesto 200g feta cheese (chopped into 1cm squares)
3 handfuls of rocket
---
Method
Cook Pasta, according to package instructions.

In a large bowl, toss pasta with the remaining ingredients until combined. Serve immediately or keep in fridge in a sealed container for up to 3 days.