Brown Pasta with Smoked Salmon, Broccoli and Cream Cheese
Posted on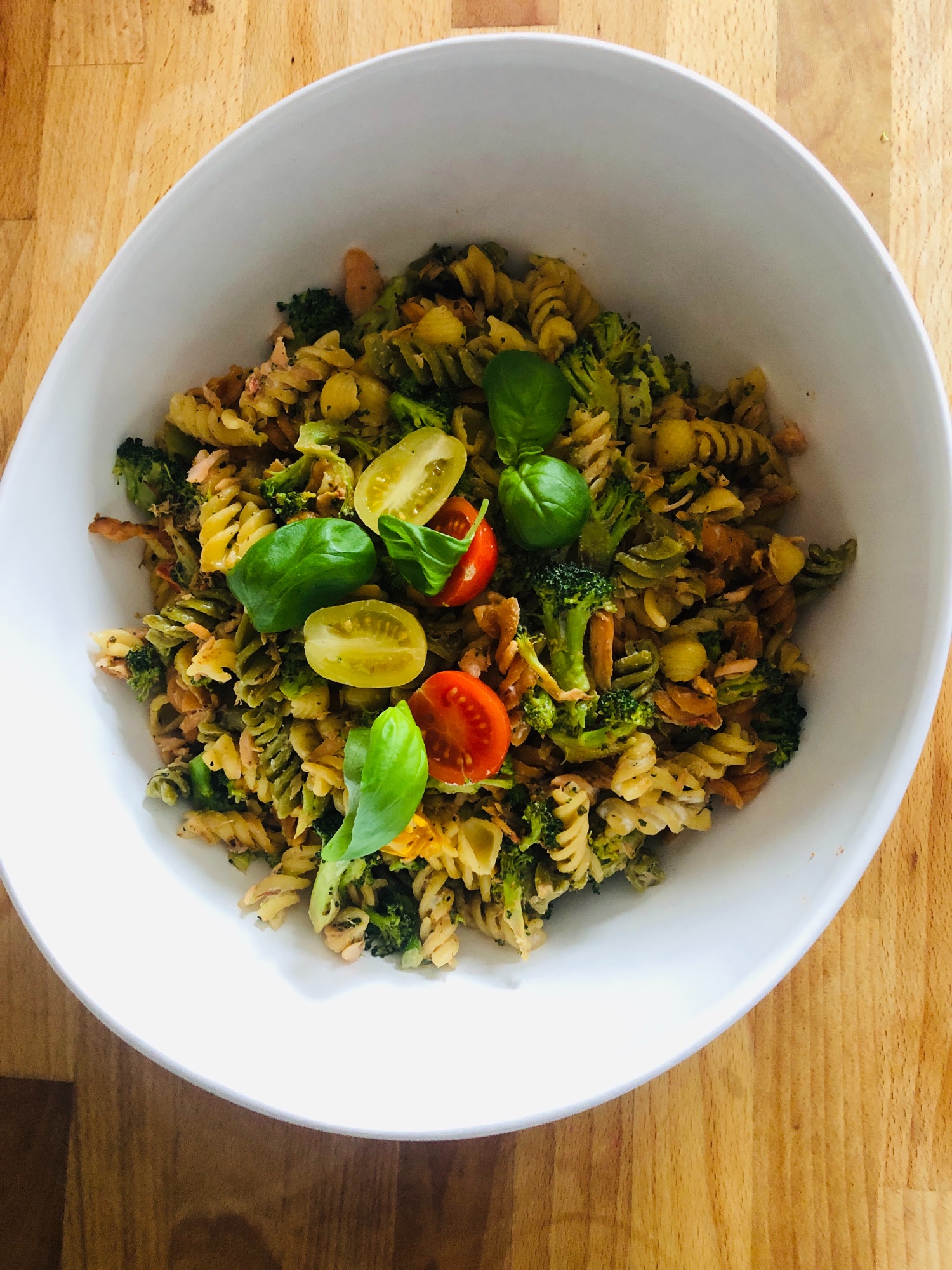 This Pasta with Smoked Salmon, Broccoli and Cream Cheese is a firm family favourite. Easy to make and tastes delicious.
---
Ingredients
300g of brown pasta 1 TSP of coconut oil
1 broccoli 100g of smoked salmon, sliced
100g of cream cheese 20g of pine nuts
salt and pepper
---
Method
Cook Pasta, according to package instructions.

Cut the broccoli, add the coconut oil to a frying pan and then add the broccoli and sliced smoked salmon a heat through for 5-10 minutes.

In a large mixing bowl add the cooked pasta and cooked broccoli and smoke salmon along with the cream cheese and mix together.

Sprinkle over the top the pine nuts and add salt and pepper and then serve.

This is a great meal as the left overs can be kept for lunch the next day.