Roasted Smoked Paprika Chickpeas, Sweetcorn and Peas
Posted on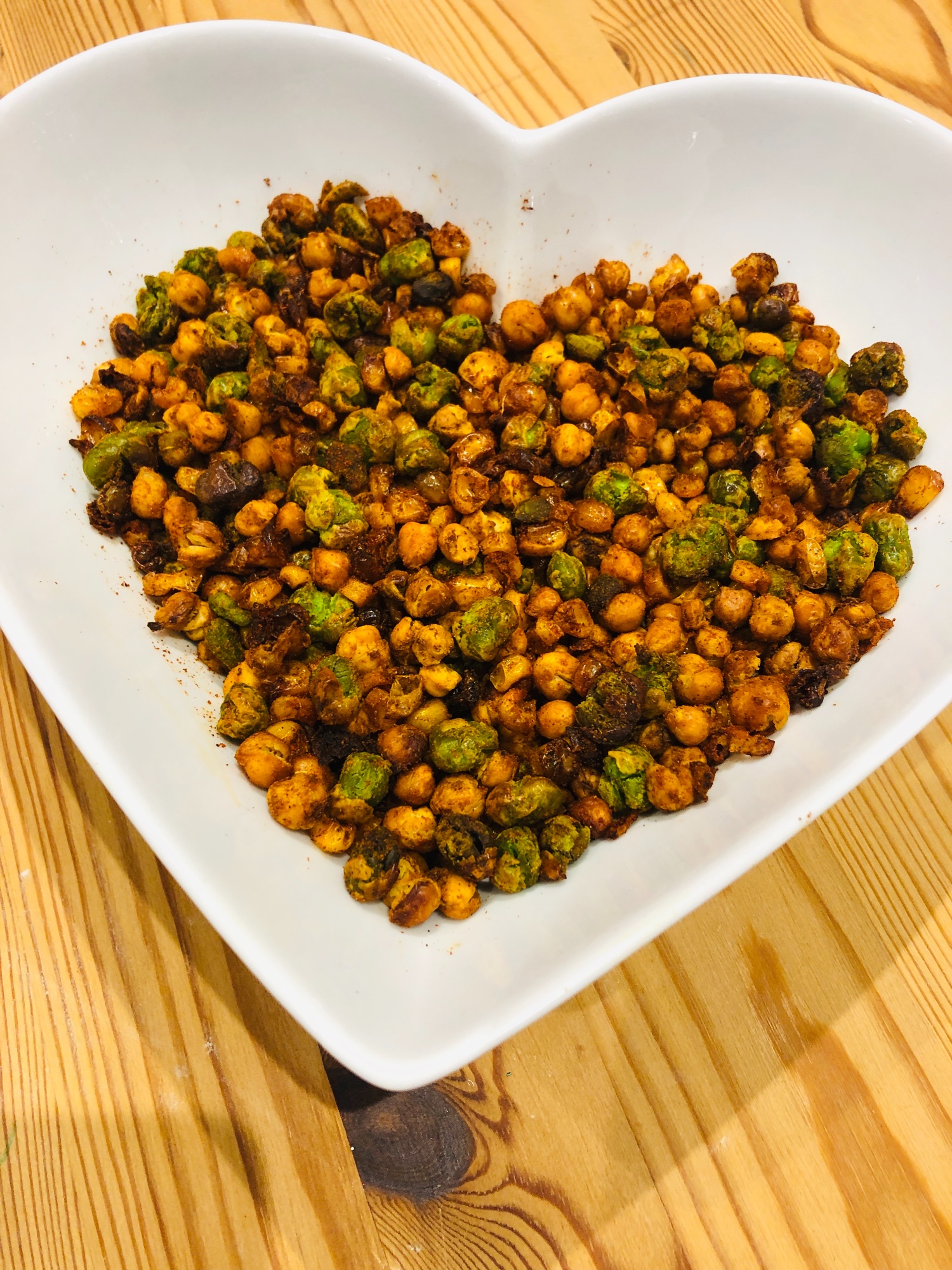 Another firm family favourite are these Roasted Chickpeas, Peas and Sweetcorn. Easy to make a big batch and keep them in Tupperware for a snack on the go often used as a crunchy substitute to crisps in our house and what's even better is you can put your own flavour to them.
---
Ingredients
400g of Chickpeas 200g of Peas
200g Sweetcorn Olive oil
Smoked Paprika
---
Method
Drain the tin of chickpeas and Sweetcorn and dry on a tea towel or kitchen roll.

If using frozen peas, let them defrost and dry the excess moisture on a tea towel or kitchen roll.

Place them separately in a Tupperware box add 2 tsp of olive oil and 2 tsp of flavouring then mix them round. Repeat this for each of them.

Place them each on individual baking trays and then place the tray in the oven at 200 degrees for 30 minutes (turning/mixing every 10 minutes).

Take them out when they look crispy and brown, then shake over a little more flavouring. Place into a bowl and eat. They are great to have straight away when crispy and crunchy but just as tasty the next day.