Piri Piri Chicken Lunch Bowl
Posted on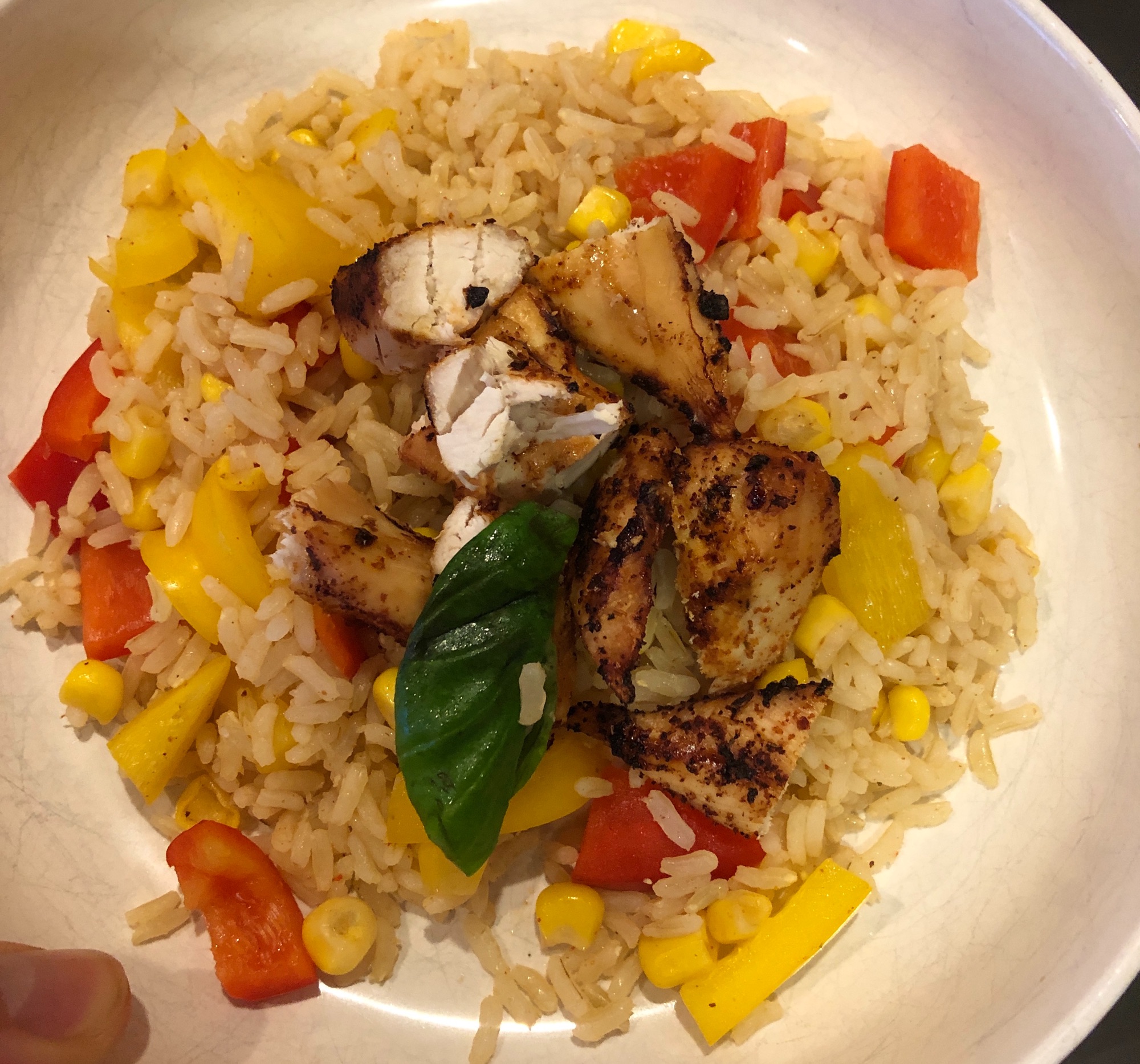 No more boring sandwiches...this piri piri chicken lunch bowl will leave you looking forward to your lunch. Is super easy to make and can be kept in the fridge for up to 3 days so can bulk cook.
---
Ingredients
4 x chicken breasts 1 tin sweetcorn
Fajita spice 1 red pepper
3/4 handfuls Basmati rice 1 yellow pepper
Basil leafs
Vinaigrette
1 TSP chilli powder 3 TBSP olive oil
1/2 TSP paprika 3 TBSP white wine vinegar
1/2 TBSP ground cumin 1 TBSP sugar
1 TBSP lime juice 1/4 TBSP salt
---
Method
Pre heat oven to 200c

Cook chicken breast as instructed drizzle with olive oil and sprinkle some fajita spice on top.

Cook rice as instructed.

In a large bowl, combine the rice peppers and sweetcorn.

Shake together the vinaigrette and add to the bowl. Toss to coat everything completely.

Divide amongst 4 lunch containers topping with chicken

Put them in the fridge until you are ready to serve.